Our People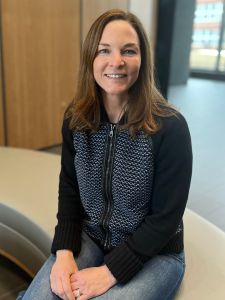 Alison Gustafson, PhD, MPH, RDN
Program Director
Dr. Gustafson conducts community based interventions focused on improving food access to underserved rural populations. She also focuses on health disparities related to rural and minority populations using mental health interventions and digital technology. Dr. Gustafson founded the Food as Health Alliance to combine the agricultural, medical, and nutrition focused resources at UK in an effort to improve diet related health outcomes across the Commonwealth.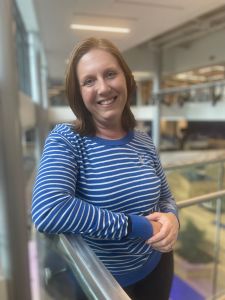 Lauren Batey, MS, RDN
Program Coordinator
Lauren Batey is a registered dietitian with a Master's in Nutrition and Food Systems from the University of Kentucky. Her research is focused on culture and nutrition related chronic disease in Appalachia and other geographically isolated rural communities. Lauren joined the Alliance to make use of her marketing background in the creation of community and professional resources promoting food as health.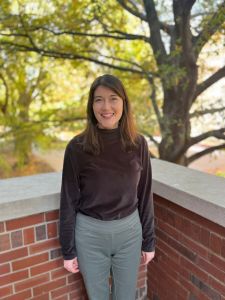 Christa Mayfield, MS
Research Coordinator
Christa Mayfield has her Master's of Science in Agriculture, Food, & Environment from Tufts' Friedman School of Nutrition Science & Policy. Her work has focused on improving food and nutrition security through access to federal food programs and building strong community networks. Christa will support the Alliance's research efforts to test, implement, and examine the effectiveness of multiple food as health interventions across the Commonwealth.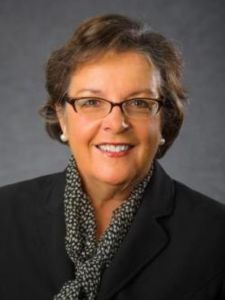 Dean Nancy M. Cox, PhD
Dr. Nancy Cox became dean of the University of Kentucky College of Agriculture, Food and Environment on Jan.1, 2014. The College of Agriculture, Food and Environment is one of UK's four largest undergraduate colleges, consistently ranks second among UK colleges in external funding, and is home to the Kentucky Cooperative Extension Service, with offices in all 120 counties. Cox is a strong believer in the land-grant mission and works extensively with the college's many partners to promote teaching, research and extension programs. 

Mark Evers, MD, FACS
Director, Markey Cancer Center; Physician in Chief of Oncology

Nada Porter, PhD
Chair, Department of Pharmacology & Nutritional Sciences

Nancy Schoenberg, PhD
Associate Vice President for Research, Health Disparities

Simon J. Fisher, MD, PhD
Chief, Division of Endocrinology, Diabetes and Metabolism, Acting Director, Barnstable Brown Diabetes Center

Jennifer Hunter, PhD
Extension Professor & Assistant Director of Family and Consumer Sciences

Krista Jacobsen, PhD
Director of the Sustainable Agriculture and Community Food Systems program

Charles H. Griffith, MD, MSPH, FACP
Dean of the College of Medicine

Tammy Stephenson. PhD, FAND
Department Chair, Dietetics and Human Nutrition

Martha Biddle PhD, APRN, CCNS, FAHA
Associate Professor College of Nursing, Adult-Gerontology Clinical Nurse Specialist

Sara B. Police, PhD
Assistant Professor, Director, Online Graduate Certificate in Applied Nutrition and Culinary Medicine

Margaret O. Murphy, PhD, RD, LD
Assistant Professor, College of Medicine, Pediatrics

Kristen Stakelin, MD, MLDE, CDCES
Associate Chief Medical Officer for Specialty Ambulatory Services Barnstable Brown Diabetes Center

Heather M. Bush, PhD
Professor, Department of Biostatistics, College of Public Health, Co-Director, Biostatistics, Epidemiology, and Research Design Core

Teresa Meyers Waters, PhD
Professor and Chair of the Department of Health Management and Policy, Associate Dean for Research

Surendranath Suman, PhD
Professor of Meat Science, Department of Animal and Food Sciences

April Richardson Hatcher, PhD
Associate Professor, College of Medicine, Department of Neuroscience

Rajeev Darolia, PhD
Associate Director of Martin School of Public Policy and Administration, Associate Director of the UK Center for Poverty Research, Associate Dean of the Graduate School

Trudi Matthews
Senior Director of Quality and Value Strategy in the Office of the Executive Vice President for Health Affairs, UK HealthCare

Gregg Rentfrow, PhD
Associate Extension Professor, Department of Animal and Food Sciences

John Bauer, PhD
Professor of Pediatrics at University of Kentucky College of Medicine

Alison Smith
Retail and Foodservice Director for the Beef Council

Kylie Trail
Brand Management Director for the Beef Council

Katie Goodin
Manager of the No Kid Hungry Kentucky campaign at Feeding Kentucky

Cassidy Wheeler
Advocacy Coordinator at Feeding Kentucky

Danielle Franklin Harmon
Community Outreach Manager of the Big Sandy region of Appalachian Regional Healthcare

Martin Richards
Executive Director at Community Farm Alliance

Nikki Whittaker
Kentucky Cattlemen's Association Membership Coordinator

Kentucky Association of Health Plans

Instacart

University of Louisville

Appalachian Regional Healthcare

DoorDash

Food City

KY Feeding America

KY Beef Council

KY Department for Aging and Independent Living

Community Farm Alliance

God's Pantry

Dare to Care Food Bank

Foodchain Lexington

Share Our Strength